From 11 movies considered, we narrowed down the list to 5. Here's our top 5 films that will surely touch your life.
What is it about?
The movie is based on the life of Christopher Gardner, a salesman who invested heavily in a device known as a Bone Density scanner. However, a series of setbacks made him financially unstable. For that reason, he lost almost everything important to him, including his wife. With a little over twenty dollars left in his pocket, there was very little he could do to provide for himself and his five-year-old son. Despite the struggles, he refuses to stop trying.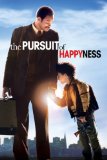 What can you learn from the movie?
Chris Gardner is now a successful investor, entrepreneur and speaker.
He was like many of us who simply want a life where food, shelter and clothing are always available to our families. But it was in those times when he almost had nothing else to lose that he was at his strongest. His life story teaches us that perseverance and desire do offer great rewards. Giving up is never an option.


---
What is it about?
The movie is based on the life of Hunter "Patch" Adams, a man with a suicidal tendency. After voluntarily admitting himself to a psychiatric ward, he realized that humor is an effective tool to help patients deal with their situation. He then enrolls himself to a medical school. His unconventional, outside-the-book methods eventually got him expelled from the school. But he is later reinstated due to the effectiveness of his programs. In fact, the condition of the patients improved.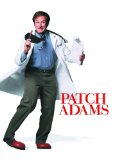 He thought of setting up a clinic that put humor and compassion front and center. It became a reality with the help of his friends. However, he finds himself being expelled for the second time because he was practicing medicine without a license. He appealed to the board and later proved himself to be worthy of becoming a medical doctor.
What can you learn from the movie?
Anything unconventional or disruptive will definitely be met with some level of scrutiny. If there's one thing to be learned from this film, it is to believe in yourself. Remember this: it's not about how many times you fall or get turned down, it's how many times you get back up. Patch Adams went from having a life that's nearly wasted to having a fulfilling one simply because he got one thing right (humor as an effective treatment to patients), and that's how he's remembered today.


---
What is it about?
The movie is about Melvin Udall, an obsessive-compulsive author who's also racist, homophobic and an overall undesirable guy. When his gay neighbor, Simon got assaulted by robbers and was hospitalized, Melvin was pressured by Simon's agent to look after his dog, Verdell. The subsequent events changes Melvin's life completely. He starts to soften up and develops a relationship with Carol, the only waitress at the restaurant he frequents who can endure him.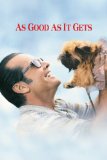 What can you learn from the movie?
As Good As It Gets implies a world full of constraints. Perhaps Melvin acts that way because his condition prevents him from doing things that are beyond his capability. The truth is, a lot of us who don't have OCD still act like Melvin. Dream big! It's free after all. As Tony Robbins would put it, the only limit to your impact is your imagination and commitment.


---
What is it about?
The movie is about a social studies teacher who gives an assignment to his junior high school class to think of an idea to change the world for the better, then put it into action. When one young student creates a plan for "paying forward" favors, he not only affects the life of his struggling single mother, but he sets in motion an unprecedented wave of human kindness which, unbeknownst to him, has blossomed into a profound national phenomenon.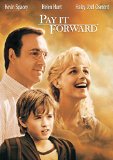 What can you learn from the movie?
Two things: gratitude and generosity. Both are equally important, especially among those at the top of the ladder. Once you're at the top, the most sensible thing to do is to give back, or in the context of the film, help people you don't know without expecting anything in return. First Lady Michelle Obama once said: When you've worked hard, and done well, and walked through that doorway of opportunity, you do not slam it shut behind you. You reach back, and you give other folks the same chances that helped you succeed.


---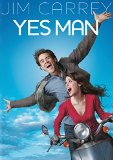 What is it about?
The movie is about Carl Allen, a bank loan officer who's increasingly becoming pessimistic. After attending a self-help seminar, he reluctantly vows to say "Yes" to every opportunity that comes. He eventually notices a transformation – a new job, rekindled relationship, and more. But Carl soon discovers that too much positive thinking is not a good thing.
What can you learn from the movie?
Think positive. The message is pretty clear. But thinking positively doesn't mean that we have to say "Yes" to everything that comes our way. We just have to have an optimistic mindset. As the saying goes, Don't think about what might go wrong. Think about what could go right.