This February, we take a look at the best-selling self help books. Each of them have a thing or two about life's struggles and successes. Hopefully, you'll learn precious life lessons from these books.
The Subtle Art of Not Giving a F*ck: A Counterintuitive Approach to Living a Good Life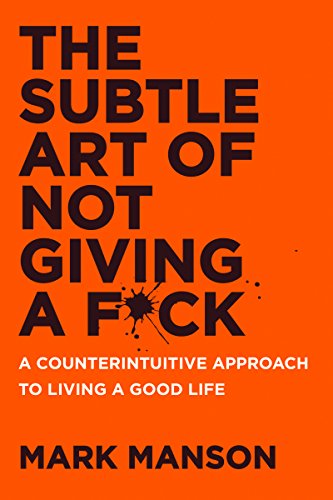 Author:
Mark Manson
Pages:
224
Publisher:
HarperOne (September 13, 2016)
Description:
In this generation-defining self-help guide, a superstar blogger cuts through the crap to show us how to stop trying to be "positive" all the time so that we can truly become better, happier people.
For decades, we've been told that positive thinking is the key to a happy, rich life. "F**k positivity," Mark Manson says. "Let's be honest, shit is f**ked and we have to live with it." In his wildly popular Internet blog, Manson doesn't sugarcoat or equivocate. He tells it like it is-a dose of raw, refreshing, honest truth that is sorely lacking today. The Subtle Art of Not Giving a F**k is his antidote to the coddling, let's-all-feel-good mindset that has infected modern society and spoiled a generation, rewarding them with gold medals just for showing up.


---
Prison Break: Vanquish the Victim, Own Your Obstacles, and Lead Your Life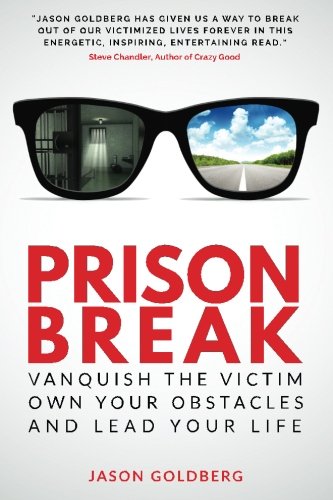 Author:
Jason Goldberg
Pages:
210
Publisher:
CreateSpace Independent Publishing Platform (September 16, 2016)
Description:
After living the first 30 years of my life as a Prisoner of circumstance – blaming everyone and everything around me for my hopelessness, my anger, my stress and even my obesity; waiting to finally get a " break" and confidently proclaiming that my victim personality was permanent and " just the way I am" (I'm sure none of you reading this can relate) – I finally discovered the simple and powerful distinction that helped me transition from a helpless, exhausted, overwhelmed and overcommitted Prisoner to a creative, conscious, and courageous Self-Leader.
---
The Tale of Little Tree: A Fable About Courage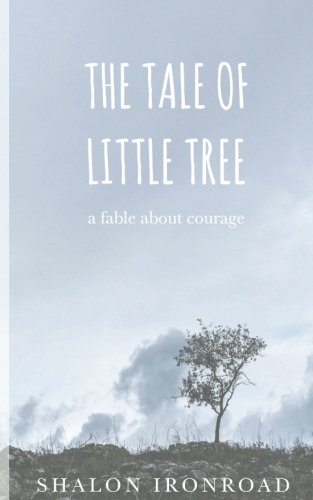 Author:
Shalon Ironroad
Pages:
72
Publisher:
CreateSpace Independent Publishing Platform; 1 edition (September 3, 2016)
Description:
Safely planted in a beautiful pot, Little Tree lives a comfortable, happy-enough life, shaped (literally) by what others expect her to be. A sudden change in her environment leads her to question her existence and discover the truth about the kind of tree she is meant to become. With the help of a loving groundskeeper and a strong new friend, Little Tree faces the choice between remaining in her pot and living a larger, though more challenging existence. Written in simple yet powerful language, The Tale of Little Tree will lead you on a journey in discovering the kind of existence you will choose to live.
---
MOTIVATION: The Art And Discipline of Unleashing Your Potential and Achieving Your Goals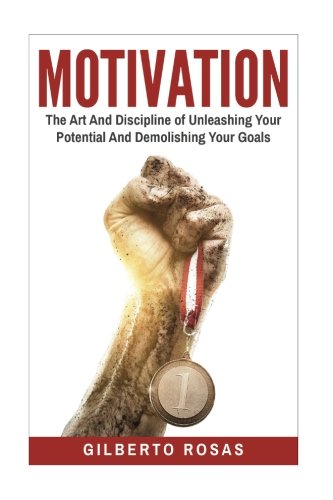 Author:
Gilberto Rosas
Pages:
44
Publisher:
CreateSpace Independent Publishing Platform (September 4, 2016)
Description:
Learn the essential and practical strategies to gain rock solid motivation and keep it! Are you fed up with setting your goals and not having the drive to get them? Do you find yourself making the same goals year after year, but not getting any closer than the last time? So many people find themselves in a vicious cycle of constantly trying to achieve a goal but never getting there because of the lack of motivation. It's not that they can't get motivated but that they haven't found how to leverage their mind to work FOR them rather than against them! This book is unlike any other motivation book out there. Instead of giving you a long and boring book filled with all the fluff, it only contains the most practical and actionable strategies you can take away from the first chapter.
---
Grit: How to build up courage, always be determined, and never give up!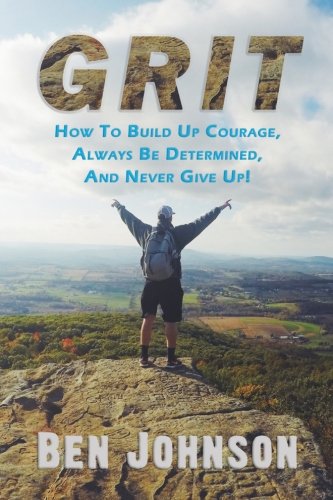 Author:
Ben Johnson
Pages:
50
Publisher:
CreateSpace Independent Publishing Platform (August 26, 2016)
Description:
This book is a guide to help you have the strength and bravery to accomplish your dreams. Whether they big or small, armed with "Grit" you will have the tools in your arsenal to enact real, life-altering change that can stand the test of time.
---