Many call him a motivational speaker. Some call him a life coach or a guru. Others call him an expert in leadership psychology. Whatever it is that he's known for, Tony Robbins has most definitely inspired thousands of people through his books, seminars and speeches. Among his supporters are CEO's, athletes and world leaders. These kinds of people are already highly motivated, but they still regularly listen to Tony for advice on how to achieve peak capacity.
He may be a phenomenal mover and shaker, but who does Tony Robbins look up to when he himself is the one that needs inspiration? What books does he read? Listed below are some of the books that he reads and the people who authored them (based on sources here and here).
Tools of Titans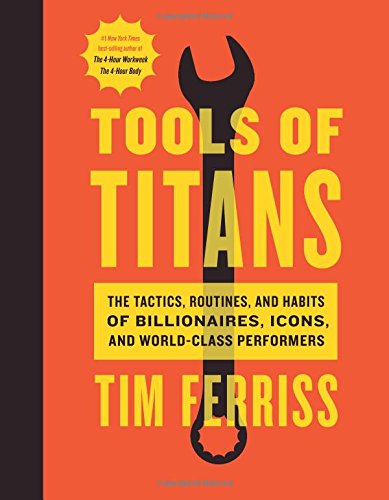 Author:
Timothy Ferriss
Pages:
704
Publisher:
Houghton Mifflin Harcourt (December 6, 2016)
Description:
This book contains the distilled tools, tactics, and 'inside baseball' you won't find anywhere else. It also includes new tips from past guests, and life lessons from new 'guests' you haven't met.
"What makes the show different is a relentless focus on actionable details. This is reflected in the questions. For example: What do these people do in the first sixty minutes of each morning? What do their workout routines look like, and why? What books have they gifted most to other people? What are the biggest wastes of time for novices in their field? What supplements do they take on a daily basis?






---
Living Forward: A Proven Plan to Stop Drifting and Get the Life You Want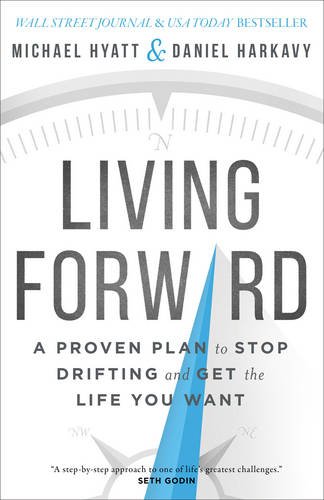 Author:
Michael Hyatt, Daniel Harkavy
Pages:
208
Publisher:
Baker Books (March 1, 2016)
Description:
Each of us has but one life to live on this earth. What we do with it is our choice. Are we drifting through it as spectators, reacting to our circumstances when necessary and wondering just how we got to this point anyway? Or are we directing it, maximizing the joy and potential of every day, living with a purpose or mission in mind?
Too many of us are doing the former–and our lives are slipping away one day at a time. But what if we treated life like the gift that it is? What if we lived each day as though it were part of a bigger picture, a plan? That's what New York Times bestselling author Michael Hyatt and executive coach Daniel Harkavy show us how to do: to design a life with the end in mind, determining in advance the outcomes we desire and path to get there. In this step-by-step guide, they share proven principles that help readers create a simple but effective life plan so that they can get from where they are now to where they really want to be–in every area of life.




---
Start with Why: How Great Leaders Inspire Everyone to Take Action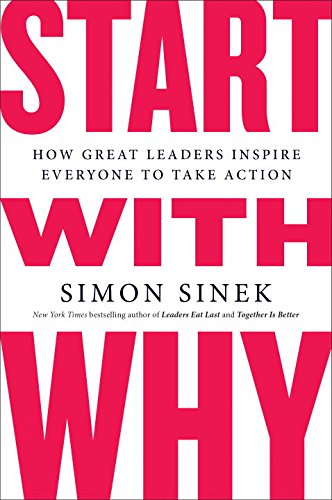 Author:
Simon Sinek
Pages:
256
Publisher:
Portfolio; Reprint edition (December 27, 2011)
Description:
People like Martin Luther King Jr., Steve Jobs, and the Wright Brothers had little in common, but they all started with WHY. They realized that people won't truly buy into a product, service, movement, or idea until they understand the WHY behind it.
START WITH WHY shows that the leaders who've had the greatest influence in the world all think, act, and communicate the same way — and it's the opposite of what everyone else does. Sinek calls this powerful idea The Golden Circle, and it provides a framework upon which organizations can be built, movements can be led, and people can be inspired. And it all starts with WHY.




---
My Philosophy For Successful Living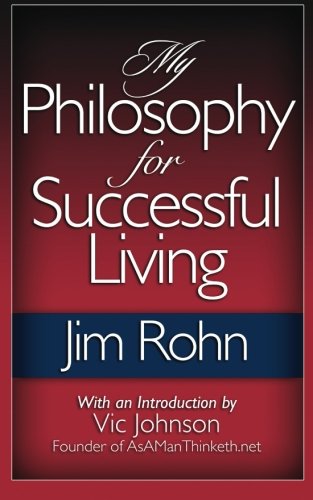 Author:
Jim Rohn
Pages:
64
Publisher:
No Dream Too Big LLC (November 8, 2012)
Description:
Before he passed away in December 2009, Jim Rohn had influenced more than 5 million people in all corners of the world. He was counted as a mentor by thousands including the likes of Tony Robbins, Les Brown, Harvey Mackay, Mark Victor Hansen and others.
That positive impact continues today with this special edition of Jim's My Philosophy for Successful Living.






---
Frogs Into Princes: Neuro Linguistic Programming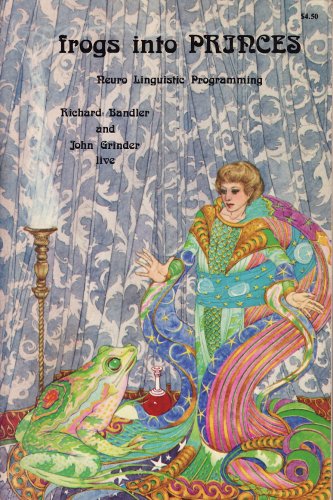 Author:
John Grinder
Pages:
194
Publisher:
Real People Press (June 1979)
Description:
NLP is an explicit and powerful model of human experience and communication. Using the principles of NLP it is possible to describe any human activity in a detailed way that allows you to make many deep and lasting changes quickly and easily. A few specific examples of things you can learn to accomplish are: (1) cure phobias and other unpleasant feeling responses in less than an hour, (2) help children and adults with "learning disabilities" (spelling and reading problems, etc.) overcome these limitations, often in less than an hour, (3) eliminate most unwanted habits – smoking, drinking, over-eating, insomnia, etc., in a few sessions, (4) make changes in the interactions of couples, families and organizations so that they function in ways that are more satisfying and productive, (5) cure many physical problems – not only most of those recognized as "psychosomatic" but also some that are not – in a few sessions.

---
Many readers claim that the original NLP book is rather dated and difficult to understand. If you're interested in NLP, the one below is recommended.
NLP: The Essential Guide to Neuro-Linguistic Programming
Author:
Tom Dotz, Tom Hoobyar, Susan Sanders
Pages:
480
Publisher:
William Morrow Paperbacks (February 12, 2013)
Description:
NLP (Neuro-Linguistic Programming) has helped millions to overcome their fears, increase their confidence, and achieve greater success in their personal and professional lives and relationships. Now, from the company that created NLP: The New Technology of Achievement—one of the bestselling NLP books of all time—comes NLP: The Essential Guide to Neuro-Linguistic Programming.
This user-friendly guide, written by three seasoned NLP Master Practitioners and coaches, leads you on a personal journey in using and applying NLP in everyday life. Through their real-life stories, you will experience the NLP strategies you need to achieve specific results in business and in life.