Positive thinking is a life-changing mindset. Although not everyone believes in it, the topic has been growing in popularity over the years. On Amazon alone, books on positive thinking are in the tens of thousands.
If you're interested in books on positive thinking, you've come to the right place. Compiled here are 10 of the most popular books that will help you get started on this wonderful undertaking.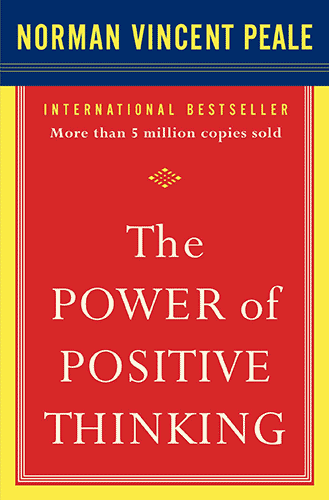 Author: Dr. Norman Vincent Peale
Pages: 218
Publisher: Touchstone; Reprint edition (March 12, 2003)
Description:
In this phenomenal bestseller, "written with the sole objective of helping the reader achieve a happy, satisfying, and worthwhile life," Dr. Peale demonstrates the power of faith in action. With the practical techniques outlined in this book, you can energize your life-and give yourself the initiative needed to carry out your ambitions and hopes. You'll learn how to:
Believe in yourself and in everything you do
Build new power and determination
Develop the power to reach your goals
Break the worry habit and achieve a relaxed life
Improve your personal and professional relationships
Assume control over your circumstances
Be kind to yourself
---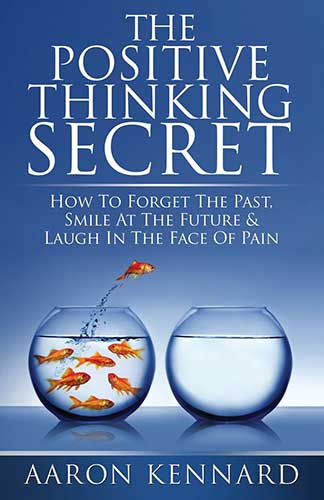 Full Title: The Positive Thinking Secret: How To Forget, Smile At The Future & Laugh In The Face of Pain
Author: Aaron Kennard
Pages: 208
Publisher: eBookIt.com (July 24, 2013)
Description:
The Positive Thinking Secret is a tool to remove discontentment & discouragement, and to provide hope and inspiration. Understanding the secret helps a person find happiness, meaning, and joy, regardless of the circumstances they face in life.
The 'Positive Thinking Secret' is NOT a cure for autoimmune disease. It is a helping hand for the broken or downtrodden spirit. While it is possible this secret may aid in physical healing, that is not the point of this book.
This book is graphic and intense at times. If you are looking for a book full of positive affirmations, you won't find that here. This book is a very detailed account of a year of the Author's life. Many of the chapters take you on a journey with sometimes intense details of the author's suffering through a debilitating auto-immune disease.
If you have a low tolerance for the harsh reality of the pain of disease, you may not be able to handle this book. The language is clean, but there are many details about a severe medical condition. The author gives a full, open, and honest account including journal entries and emails containing real-time thoughts that were happening through the process. It also contains accounts of intense emotional suffering.
The people who love this book are those intrigued by a compelling and true story told straight from the heart of someone who was able to use the Positive Thinking Secret to find happiness and joy even in the midst of massive pain and adversity.
Everyone experiences adversity and pain, as well as times of pleasure and happiness.
This book will give you a fresh way of looking at ALL experiences, which if applied, is sure to bring joy to your soul.


---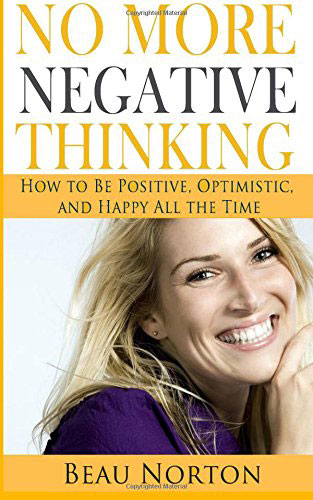 Full Title: No More Negative Thinking: How to Be Positive, Happy, and Optimistic All the Time
Author: Beau Norton
Pages: 46
Publisher: CreateSpace Independent Publishing Platform (April 29, 2015)
Description:
Wouldn't it be nice to be able to have such control over your emotions that you could be happy practically all of the time? Well, it's actually possible, and this book describes multiple different ways that you can "train your brain" to be happy and positive all the time, regardless of your current circumstances. Happiness is available to all of us, but for many of us it is buried under many layers of negative thoughts. No More Negative Thinking: How to Be Positive, Happy, and Optimistic All the Time will show you how to eliminate your negative thoughts and replace them with positive ones that bring you happiness and peace of mind. In a few short weeks, you can be the master of your emotions. Topics covered in this book include: Awareness: The foundation and first step towards positive change. Affirmations: 3 ways to use affirmations to train your brain for success and happiness, plus a free affirmation audio track you can listen to for faster results. Visualization: Advanced visualization techniques that allow you to create positive change in your life in a very short amount of time. Find your bliss: The power of living in the moment and how to find activities that bring you peace of mind and long term happiness. Healthy body = happy mind: The importance of giving your body what it needs and how it leads to dramatic increases in happiness. Human relationships: How to repair damaged relationships and how to know when you should let go and move on to better things. Many years of relentless study of some of the happiest and most successful people in the world have preceded me writing this. I bring this to you with hopes that you can use it to enhance your life and go on to live the life you always dreamed of. You deserve to be happy.


---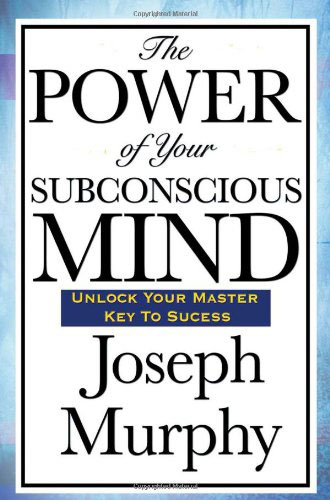 Author: Joseph Murphy
Pages: 138
Publisher: Wilder Publications (November 24, 2008)
Description:
In The Power of Your Subconscious Mind, Dr. Joseph Murphy gives you the tools you will need to unlock the awesome powers of your subconscious mind. You can improve your relationships, your finances, your physical well-being. Once you learn how to use this unbelievably powerful force there is nothing you will not be able to accomplish. Join the millions of people who have already unlocked the power of their subconscious minds. I urge you to study this book and apply the techniques outlined therein; and as you do, I feel absolutely convinced that you will lay hold of a miracle-working power that will lift you up from confusion, misery, melancholy, and failure, and guide you to your true place, solve your difficulties, sever you from emotional and physical bondage, and place you on the royal road to freedom, happiness, and peace of mind.- Dr. Joseph Murphy


---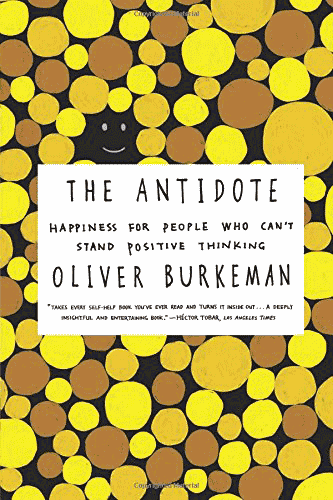 Full Title: The Antidote: Happiness for People Who Can't Stand Positive Thinking
Author: Oliver Burkeman
Pages: 256
Publisher: Faber & Faber (November 5, 2013)
Description:
Success through failure, calm through embracing anxiety–a totally original approach to self-help
Self-help books don't seem to work. Few of the many advantages of modern life seem capable of lifting our collective mood. Wealth–even if you can get it–doesn't necessarily lead to happiness. Romance, family life, and work often bring as much stress as joy. We can't even agree on what "happiness" means. So are we engaged in a futile pursuit? Or are we just going about it the wrong way?
Looking both east and west, in bulletins from the past and from far afield, Oliver Burkeman introduces us to an unusual group of people who share a single, surprising way of thinking about life. Whether experimental psychologists, terrorism experts, Buddhists, hardheaded business consultants, Greek philosophers, or modern-day gurus, they argue that in our personal lives, and in society at large, it's our constant effort to be happy that is making us miserable. And that there is an alternative path to happiness and success that involves embracing failure, pessimism, insecurity, and uncertainty–the very things we spend our lives trying to avoid. Thought-provoking, counterintuitive, and ultimately uplifting, The Antidote is the intelligent person's guide to understanding the much-misunderstood idea of happiness.


---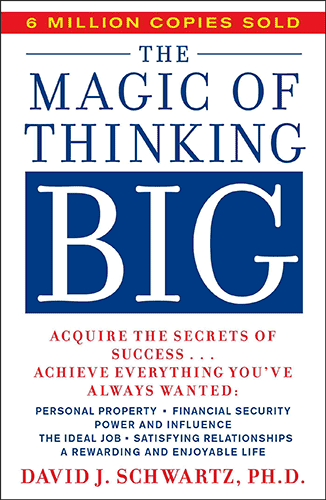 Author: David J. Schwartz
Pages: 238
Publisher: Fireside; Reprint edition (April 2, 1987)
Description:
Millions of readers have acquired the secrets of success through The Magic of Thinking Big. Achieve everything you always wanted: financial security, power and influence, the ideal job, satisfying relationships, and a rewarding, happy life.
Set your goals high…then exceed them!
Millions of people throughout the world have improved their lives using The Magic of Thinking Big. Dr. David J. Schwartz, long regarded as one of the foremost experts on motivation, will help you sell better, manage better, earn more money, and—most important of all—find greater happiness and peace of mind.
The Magic of Thinking Big gives you useful methods, not empty promises. Dr. Schwartz presents a carefully designed program for getting the most out of your job, your marriage and family life, and your community. He proves that you don't need to be an intellectual or have innate talent to attain great success and satisfaction—but you do need to learn and understand the habit of thinking and behaving in ways that will get you there. This book gives you those secrets!
Believe you can succeed and you will:
Cure yourself of the fear of failure
Think and dream creatively
You are what you think you are
Make your attitudes your allies
Learn how to think positively
Turn defeat into victory
Use goals to help you grow
Think like a leader
---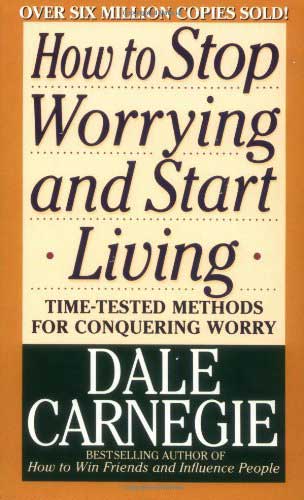 Full Title: How to Stop Worrying and Start Living: Time-Tested Methods For Conquering Worry
Author: Dale Carnegie
Pages: 352
Publisher: Pocket Books; Revised edition (September 15, 1990)
Description:
This book can change your life!
Through Dale Carnegie's six-million-copy bestseller recently revised, millions of people have been helped to overcome the worry habit. Dale Carnegie offers a set of practical formulas you can put to work today. In our fast-paced world—formulas that will last a lifetime!
Discover how to:
Eliminate fifty percent of business worries immediately
Reduce financial worries
Avoid fatigue—and keep looking you
Add one hour a day to your waking life
Find yourself and be yourself—remember there is no one else on earth like you!
How to Stop Worrying and Start Living deals with fundamental emotions and ideas. It is fascinating to read and easy to apply. Let it change and improve you. There's no need to live with worry and anxiety that keep you from enjoying a full, active and happy life!


---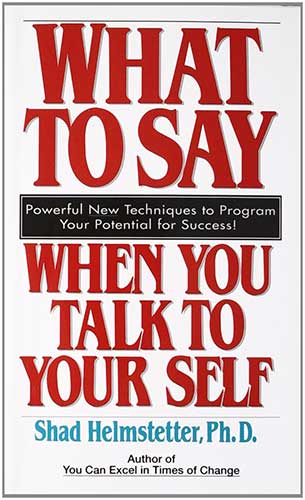 Author: Shad Helmstetter
Pages: 256
Publisher: Pocket Books (January 15, 1990)
Description:
Each of us is programmed from birth on, and as much as 75% or more of our programming may be negative or working against us. In this newly updated and revised eBook edition, Shad Helmstetter shows the reader how to erase and replace past mental programs with healthy, new programs that can be positively life-changing. Considered by many to be one of the most important and helpful personal growth books ever written.


---

Full Title: Learned Optimism: How to Change Your Mind and Your Life
Author: Martin E. P. Seligman
Pages: 319
Publisher: Vintage; Reprint edition (January 3, 2006)
Description:
Known as the father of the new science of positive psychology, Martin E.P. Seligman draws on more than twenty years of clinical research to demonstrate how optimism enchances the quality of life, and how anyone can learn to practice it. Offering many simple techniques, Dr. Seligman explains how to break an "I—give-up" habit, develop a more constructive explanatory style for interpreting your behavior, and experience the benefits of a more positive interior dialogue. These skills can help break up depression, boost your immune system, better develop your potential, and make you happier.. With generous additional advice on how to encourage optimistic behavior at school, at work and in children, Learned Optimism is both profound and practical–and valuable for every phase of life.


---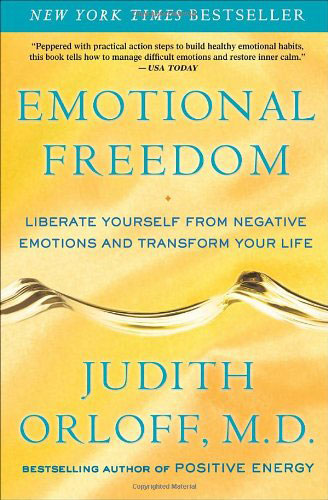 Full Title: Emotional Freedom: Liberate Yourself from Negative Emotions and Transform Your Life
Author: Judith Orloff
Pages: 416
Publisher: Harmony; Reprint edition (December 28, 2010)
Description:
Picture yourself trapped in a traffic jam feeling utterly calm. Imagine being unflappable and relaxed when your supervisor loses her temper. What if you were peaceful instead of anxious? What if your life were filled with nurturing relationships and a warm sense of belonging? This is what it feels like when you've achieved emotional freedom.
National bestselling author Dr. Judith Orloff invites you to take a remarkable journey, one that leads to happiness and serenity, and a place where you can gain mastery over the negativity that pervades daily life. No matter how stressed you currently feel, the time for positive change is now. You possess the ability to liberate yourself from depression, anger, and fear.
Synthesizing neuroscience, intuitive medicine, psychology, and subtle energy techniques, Dr. Orloff maps the elegant relationships between our minds, bodies, spirits, and environments. With humor and compassion, she shows you how to identify the most powerful negative emotions and how to transform them into hope, kindness, and courage. Compelling patient case studies and stories from her online community, her workshop participants, and her own private life illustrate the simple, easy-to-follow action steps that you can take to cope with emotional vampires, disappointments, and rejection.
Emotional Freedom is a road map for those who are stressed out, discouraged, or overwhelmed as well as for those who are in a good emotional place but want to feel even better. As Dr. Orloff shows, each day presents opportunities for us to be heroes in our own lives: to turn away from negativity, react constructively, and seize command of any situation. Complete emotional freedom is within your grasp.


---